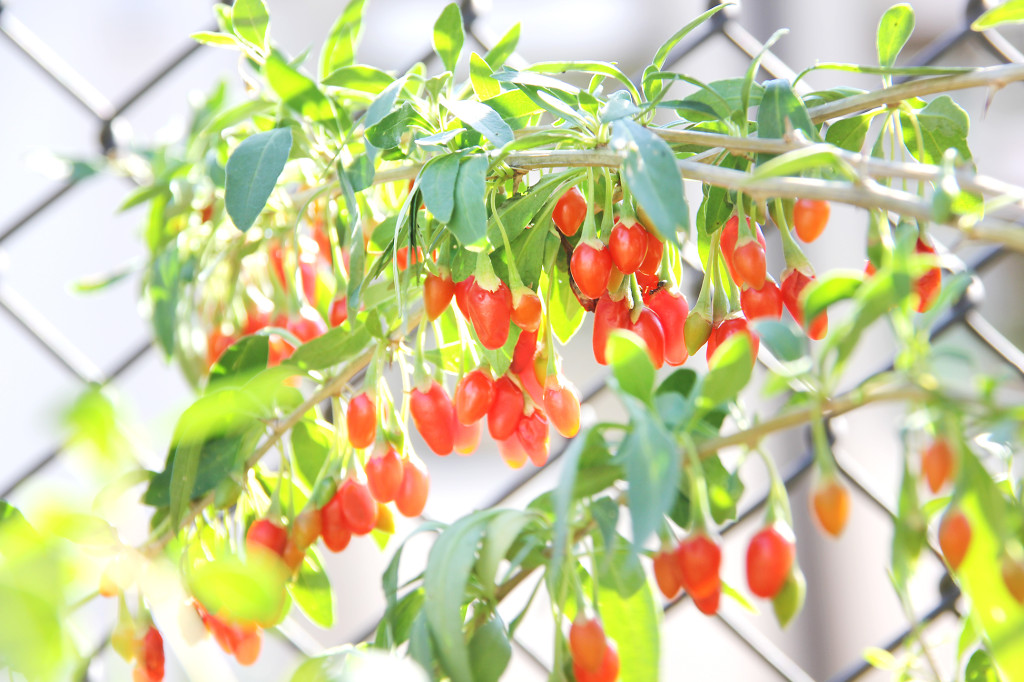 If you're heading to the Green Living Show this weekend, I'll be part of a garden chat about growing food in urban spaces at Alternatives Journal's booth. Above are goji berries cropping for the second time last fall in the guerrilla/community garden.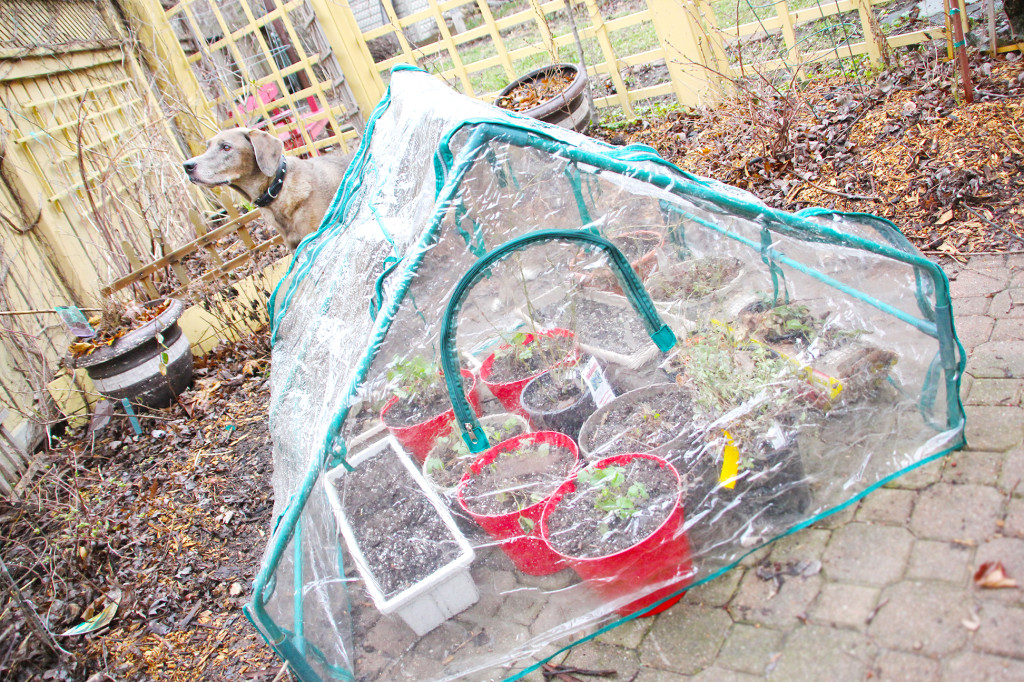 The cold frame finally came out of storage yesterday to shelter some alpine strawberries, blueberries, loganberries, cranberries, and strawberries that taste like raspberries called 'framberries.' Every plant (except for a weird little Japanese Maple) in this pic is edible – just ask the dog, who eats all of it if I'm not careful! 
I've been growing food in different urban conditions for the past ten years: shady backyards, sunny allotment gardens, various types of containers indoors and out, school gardens with kids, and even guerrilla gardens. To discover what grows best and easiest in Toronto's climate and conditions, I've been studying and testing fruit trees, berries, and vegetables.
Please come by and tell me what you're growing. And if you're into permaculture or forest gardening, we really have to talk!
Date of Chat: Sat, April 8, 2017
Time of Chat: 1 PM
Topic:  Growing food in your yard or community.
Location of the show: Metro Toronto Convention Centre, North Building (on Front Street)
Booth:   Alternatives Booth #1338